Quick Yard Waste Junk Removal Services in Boca Raton, FL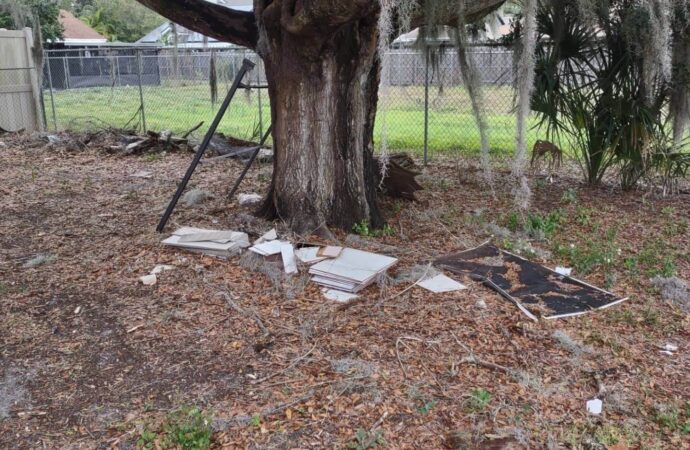 If you are busy or don't pay attention to your yard, you can easily forget all the junk and waste there is when it is supposed to be a place to relax and have it all decluttered for obvious reasons. You need to get rid of all trash and junk so that your yard can be used for valuable activities. Or, maybe you can place items you actually use and can get the most out of them thanks to their location or where they are placed. Our team at Boca Raton Junk Removal and Trash Haulers can help you with yard waste junk removal. We want to let you know we are available to support you throughout the entire process and make sure you don't have to worry about any of the steps.
If you ask for our assistance, we can always be there to take care of each step. We will help you focus on what you want and ensure all the yard waste is removed without any difficulties.
After we're done clearing out your yard, you can host parties, barbecues, and other outdoor events on your back porch. You can get the most from your investment and property once it can be used for more purposes than just storage, and rest assured, we will leave everything spotless while removing the waste.
Yard waste can cause yard problems in the long run as well. You can also make your outdoor party less enjoyable if you have to deal with the smell or if you have all the items lying around without any logical reason.
After you have decided to outsource your yard waste removal or outdoor junk transporting, it is important to find the right company. This is where we come in to help you and make sure you get all your needs covered without any issues.
We will gladly assist you and guarantee everything is done with barely any issues.
Take into account the work you do and how much yard waste you create. This will help keep your yard neat, and we will be there for the removal as requested and needed.
What Can We Do for You and Your Yard?
Yard waste can be quite large, so we want you to have the right support and know that it does not matter how much junk you have; we can remove it for you.
Large quantities of large and bulky debris will be from the demolition of a garden/storage building, such as lumber, sheetrock, and plasterboard, as well as door frames and other discarded materials, and we can also take this besides the regular waste you are used to having people handle for you.
It can be difficult for homeowners to dispose of this waste material without a truck. The entire loading process is difficult as well, but we're right here to provide full support.
We can handle any size or complexity of your yard's junk and waste. We are experts in removing yard waste and can haul away or dispose of any other junk and garbage.
Contact us today to have your yard cleaned by our crew.
To receive a free estimate, call or email us. No obligations. You can have the best of both without being bound to hire us, but you will still get the final price.
We would like to inform you about the cost and what we can do for you.
Here is a list of our services you can get at Boca Raton Junk Removal and Trash Haulers:
---
Boca Raton Junk Removal and Trash Haulers is the top company in Palm Beach that offers the best residential and commercial junk removal services. Here's our additional services:
---