Quick Electronic Waste Junk Removal in Boca Raton, FL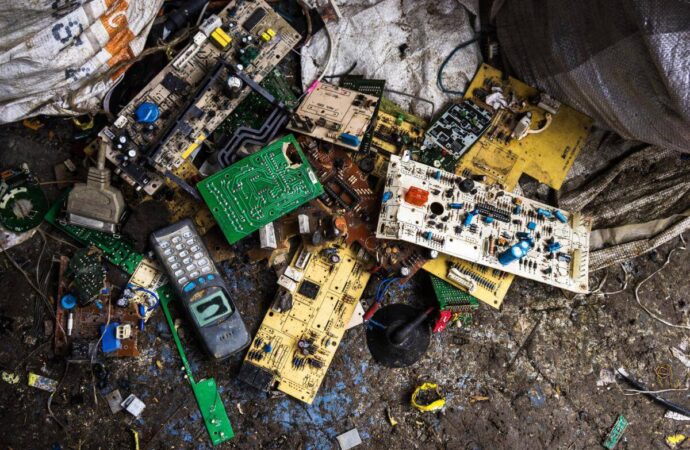 Electronic waste is a very common type of junk that can be found everywhere you go, especially now, considering how we are all buried in all the new items and pretty old ones. Many of us are familiar with the old gadgets that we leave behind in our offices or basements or how we need to work with some electronics in our house and other properties. We constantly replace them with better models, and it might surprise you how many items you own and how much time and effort you waste on them. You need to start thinking about how to get rid of all this junk and make sure you aren't accumulating all the waste in any of your spaces.
Our team provides a reliable, efficient, and environmentally-friendly electronic waste junk removal service. There is no need to worry about old items being disposed of. We will send your electronics to the correct place. If your electronics are still in good condition, we will donate them to charity and make sure everything stays green in this process.
We can remove almost any electronic waste, including computers, machines, shredders, faxes, televisions, monitors, printers, phones, and more.
In addition, we can take away large quantities of junk from your house and make sure that you don't have to deal with it again. The same goes for offices and commercial properties.
Call our team or book online if you're up to the task of disposing of all your electronic waste. Our insured and professional electronic waste removal team will be happy to help you.
We will arrive at your house or office 15 minutes earlier than expected or notify you in advance. We will provide you with a free estimate based on how much junk you have and tell you how we will dispose of it.
We'll simply take your junk away and haul it away using our junk removal trucks. We do not charge hidden fees, and we will recycle or donate any junk that we can, so you know we keep everything in mind, including how we need to take care of the environment.
Our Team Is Qualified to Take Care of Your Electronic Waste
It is crucial to identify which type of device you wish to dispose of and how you need to handle all the electronic waste. When you contact us, we will sort them and determine if they can be recycled or donated or not.
Either donate your device or repair it or give them away to friends. You can also use our services to help you locate the right people.
It may be difficult to give away or donate old printers and other equipment. Even older computers and printers can still be used if they are in good condition whatsoever, so we will take care of determining what works or doesn't. However, some may not be suitable for recycling, which is why we take the time for all of this.
You can dispose of your unwanted electronic devices in many different places. It all depends on what type of device you have and how you plan to handle it.
We will recycle as many items as possible and keep everything green. The best transition centers in the area will handle any waste that is not recyclable. They can also take care of recycling and reduce the actual garbage.
Here is a list of our services you can get at Boca Raton Junk Removal and Trash Haulers:
---
Boca Raton Junk Removal and Trash Haulers is the top company in Palm Beach that offers the best residential and commercial junk removal services. Here's our additional services:
---