Quick Demolition Removal Near Me in Boca Raton, FL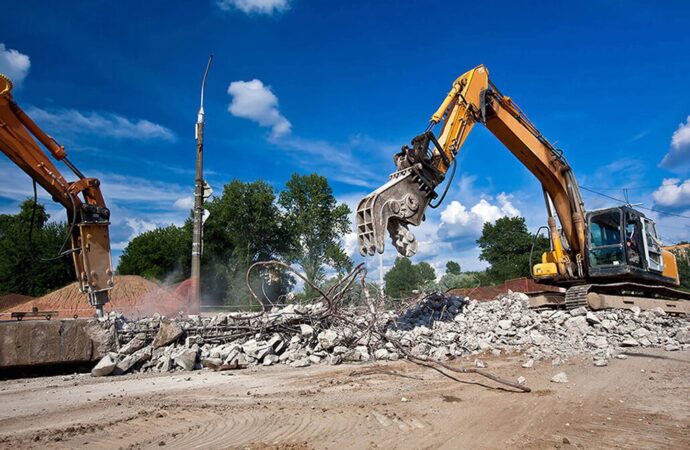 Most construction companies try their best to find waste disposal and waste management company to help them take care of their after-project debris. If you require professionally-done services at a pocket-friendly rate, Boca Raton Junk Removal and Trash Haulers is the best company you should go with.
What We Can Work On
---
We offer a wide range of waste disposal and waste management services. We specialize in construction and demolition removal near me, keeping you safe and worry-free about the project that you just had done. We can work on light demolition, construction, and even renovation.
Our demolition removal service includes the following services:
Yard and backyard demolition removal and junk hauling

Porch and patio demolition and removal

Bathroom and kitchen demolition and renovation

Playground and play area demolition

Pool and landscape demolition
Our Specialists
---
With our trusty and reliable demolition removal collectors and handymen, you'll be amazed at the pace we perform our services. In the event that you need a residential or a commercial demolition removal service, feel free to send us an inquiry – we'll give you a free quote!
Here in Boca Raton Junk Removal and Trash Haulers, your demolition raw material junk is something we care about. You can choose if you want us to recycle it; donate it to charities that need it, or totally dispose of it.
We utilize dumpsters and waste containers that are specific to what you need – just give us a call and we'll let you choose from our containers!
We don't just care about the income we make, we also consider the environment where we'll be disposing of the items you want us to dispose of. We have disposal sites that wouldn't cause any mishap or problems with the environment and the community – all we do is legal, safe, and well thought of!
If you need a company with who you can fully bank with your waste, contact us now and experience waste management and disposal like you've never before!
Here is a list of our services you can get at Boca Raton Junk Removal and Trash Haulers:
---
Boca Raton Junk Removal and Trash Haulers is the top company in Palm Beach that offers the best residential and commercial junk removal services. Here's our additional services:
---