Quick Demolition Removal Services in Boca Raton, FL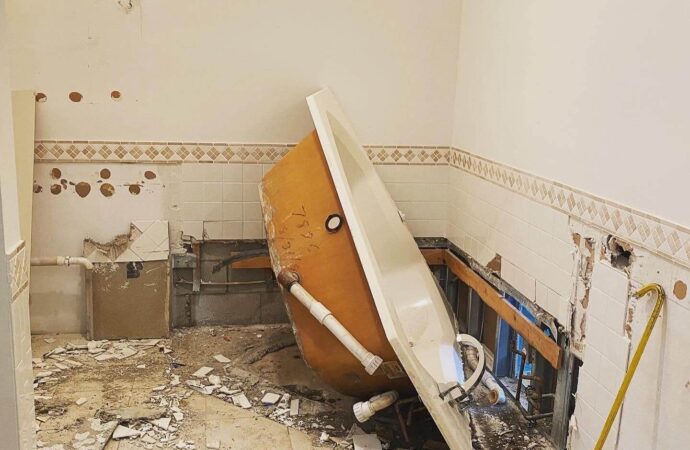 Even if you are a skilled contractor or a great professional in this construction or demolition field, it can be difficult to dispose of debris after the work is done. It doesn't matter what kind of work you do; disposing of leftovers is expensive and time-consuming, and you must know how to do it right to prevent any issues. You need reliable experts to help you. With our demolition removal service, our company can assist you in every step and make sure that the entire demolition removal is done the best way possible.
Our team offers a safe, efficient, and environmentally-friendly service for disposing of construction waste and making sure that the demolition taking place is controlled by several pickups and removals if necessary so you can keep the space all clean if you still need to complete the demolition and all the removal of debris, waste, and more. 
Our team will make sure that all debris from demolition is removed from your site, so you can continue with your project or close it when you are done.
How do you get us there and have us take away all the demolition and debris? To schedule an appointment or get a quote, call us. Our insured and professional hauling crew will arrive on your site to assess the extent and debris of the demolition.
We'll create a plan and decide how we want to proceed, and make sure everything is in order and that all the waste is removed thanks to your call, email, or just how you can fill out our contact form.
We will reach out to you within 15 to 20 minutes before our arrival and give you a free estimate. The amount of debris and work involved in demolition will determine the cost. 
We simply collect the debris from demolition and haul it to our junk removal trucks. We don't charge any hidden fees, and you won't have to lift one finger because we have all the equipment needed to move the junk, materials, and other debris that was left behind by the demolition.
How We Make Demolition Removal Quite Simple
Boca Raton Junk Removal and Trash Haulers has a licensed and certified team to lift any non-toxic items that can only be lifted by two persons or all the waste and items in the demolition site that need to be removed and you need help with.
We can remove all debris from demolition and other processes, and we will make sure everything runs smoothly.
We have a variety of sizes and types of dumpsters that can be used for any job. Renting a dumpster can be a great option in many cases due to its affordability and how you can approach the process. If you'd rather have us remove the debris, you don't have to go for the renting option, but if you choose, you will get a larger dumpster if you rent one. 
Only pay for the actual use of your dumpster. Dumpster rentals are transparent and fairly priced.
If you'd like us to take care of the entire removal, let us know.
The Debris We Remove
No matter the size or type, we will remove any kind of debris from your house, office, or small space as long as it's not hazardous and make sure the entire demolition area is free from waste.
We can safely and responsibly remove all debris from demolition, including rubble or shingles.
Here is a list of our services you can get at Boca Raton Junk Removal and Trash Haulers:
---
Boca Raton Junk Removal and Trash Haulers is the top company in Palm Beach that offers the best residential and commercial junk removal services. Here's our additional services:
---