Quick Eviction Clean Outs & Services in Boca Raton, FL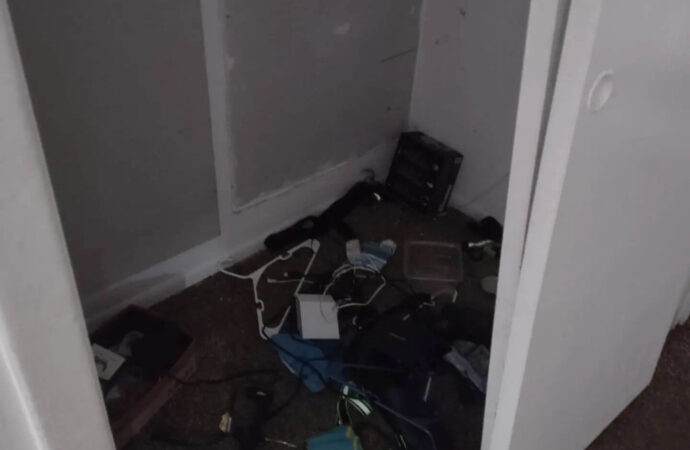 In a perfect world, landlords and property owners would not have to worry about how to handle the whole issue of eviction and how to make sure their tenants paid, didn't leave anything behind, and the property is just ready for the next person. Tenants would be responsible for paying their rent on time and leaving their property in good shape, but this isn't as simple as it should be. In real life, tenants are often evicted because they leave their homes in chaos and don't pay enough attention to the order based on the contract with the landlords. Every room is filled with junk and trash at the end of the day. Our team at Boca Raton Junk Removal and Trash Haulers can help you if you're a landlord or a tenant looking for a solution. We offer eviction clean outs for both landlords and tenants throughout the city and make sure they are done in record time.
Professional eviction services can be provided by trusted eviction teams, and we consider ourselves more than just qualified for the task, regardless of the property size. Our professionals will ensure that your property is restored to its original condition within hours. They can also save any junk or items left by tenants who are unable to pay, and we will store them for the specific period of time needed in case they come and claim them.
Are you aware of when and why this service is needed? Many people don't know how eviction clean outs could help them. Let us explain.
The definition of an eviction clean out can be based on this only, and when we start saying it is the removal of all personal property left behind by tenants after an eviction.
A company that specializes in clearing out junk and trash can streamline the process no matter how many tenants have left. This will help you save time and money and ensure all the junk is moved and properly disposed of. 
Local law enforcement will work with a professional team to assist tenants in returning their possessions. They will be able to tell you what items you can get rid of and which ones you should keep. We will then handle the entire process as we move through each item and remove it all.
What Items Does Our Team Remove for You?
Boca Raton Junk Removal and Trash Haulers remove all junk from your property and put it on the curb. We can also take away any junk or appliances left by tenants as long as they are not hazardous.
We'll return within 24 hours to take away any items the tenant hasn't claimed or make sure that anything that is considered junk and waste in this clean out is removed accordingly.
Our team will take away furniture, appliances, general rubbish, and your regular non-hazardous waste and dispose of everything or recycle as much as possible.
It can be hard to clean up after an eviction and how you need to organize everything, but we're right here for you.
So that the eviction process is simplified, it is crucial to hire us as part of a team.
To protect your investment, we will manage the process and make sure the clean out is everything you want and need. No matter the size of your property, any member of our team is capable. Call us today to receive a free estimate and to schedule professional eviction clean-up services.
Here is a list of our services you can get at Boca Raton Junk Removal and Trash Haulers:
---
Boca Raton Junk Removal and Trash Haulers is the top company in Palm Beach that offers the best residential and commercial junk removal services. Here's our additional services:
---