Quick Apartment Clean Outs in Boca Raton, FL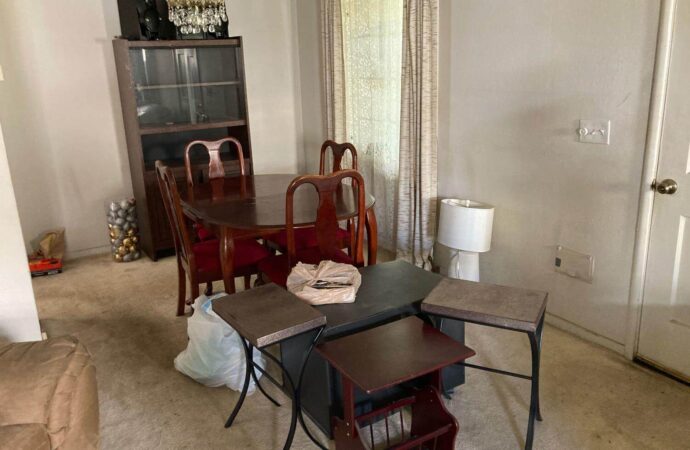 There are many things you must do when you move out of an apartment or when you sell it. If you are the tenant, you will have to clean the apartment and make sure you have some deposit returned. Or the landlord can work around cleaning to ensure that the tenant is satisfied, and there are many ways to look at apartment clean out based on your needs. What is important to know about all this is that our Boca Raton Junk Removal and Trash Haulers team can assist you in cleaning out your apartment and ensure that every item and a bit of trash is taken to the appropriate recycling and transition centers so you don't have to worry about all the removal and proper disposal when you have us working in your needs.
Make sure you have removed all of your personal belongings from the apartment before you move in. If you clean up the apartment, you can get a portion back. We are happy to help you with any item, and rest assured that what will stay in it is organized and sorted out properly by our team members.
While you're cleaning out your apartment, you might also find valuable items you forgot. These items may be taken by other tenants or the landlord, but we want to make sure you don't miss anything.
You are under pressure and have to meet a deadline. We can help you. Give us a shout today, and we will be there for you, no matter what you're requesting.
What Is This Apartment Clean Out About & Do You Need It?
Apartment clean outs involves the complete removal of all personal items, appliances, and furniture. This includes items that are stored in cabinets, drawers, and closets. It also involves removing any junk or trash and making sure that what you will keep in the space is organized and sorted out in categories—in most cases.
It involves removing all your belongings in order to clean up the apartment for final cleaning or due to a specific purpose to make it simple.
There are two types of apartment junk removal, despite their obvious name:
People who move out of an apartment often resort to it so they can have all the items properly removed.

Apartment junk pickups are a different thing. This includes the removal of a few items, such as a couch or a small to medium amount of general junk items.
Cleaning up a rental apartment can be a tedious and difficult task, but it is important if you want to make sure you get a return of your deposit if you need it. 
If the previous tenants did not care about the service, it is necessary to do so if you are the landlord. No matter what your status is or who you may be, we are here to assist.
Boca Raton Junk Removal and Trash Haulers will handle the entire process. This includes moving furniture and cleaning up. We will go through all the remaining items and decide what can be recycled or disposed of.
Our team can help with moving some items, not only getting rid of them in the three previously mentioned.
We offer a free estimate and can handle any project or clean out that is frustrating and annoying in many ways.
Here is a list of our services you can get at Boca Raton Junk Removal and Trash Haulers:
---
Boca Raton Junk Removal and Trash Haulers is the top company in Palm Beach that offers the best residential and commercial junk removal services. Here's our additional services:
---