Quick Junk Removal & Bulk Trash Services in Boca Raton, FL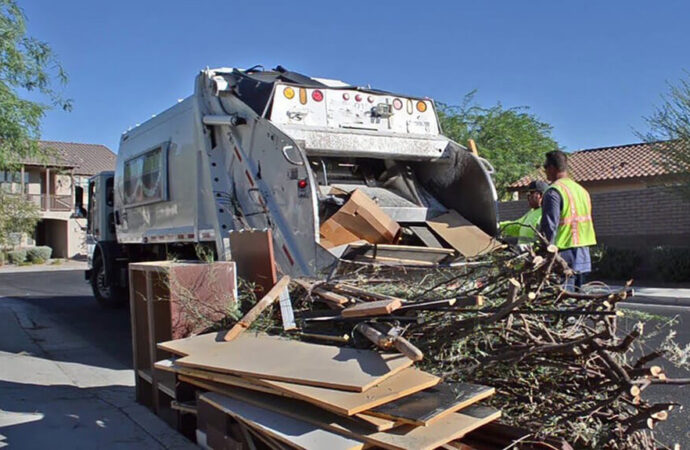 We at Boca Raton Junk Removal and Trash Haulers can offer large and bulk trash pickups, collections, and disposal wherever you are in the city. Most companies in the same niche offer the usual and regular trash and junk hauling – but are they equipped with the right tools and equipment to collect, dispose of, and pickup thick, large, and bulky trash?
We Can Take Care of Your Waste
---
Whatever trash, junk, waste, or garbage you may have – even if it's too large, bulky, or if it's just too many, you can count on us and our services. Our bulk trash service involves the usage of a wide array of waste containers and dumpsters that are able to hold whatever trash you have.
We can collect and take care of your waste no matter what the size of it is; the trash and junk we collect include:
Old Furniture

Electronic Wastes

Bathroom and Kitchen Appliances

Mattresses

Office and House Supplies

Things That Are Too Large or Big to Fit in Your Container
Why Choose Us?
---
There are some cases where clients fail to dispose and get rid of their junk because of the incapability of the collectors to provide containers and dumpsters that would fit their garbage. With us, you will never have that problem!
We can offer you a wide range of waste containers and roll-off dumpsters that are so vast that you'd be able to fit whatever trash or junk you have. All you need to do is to call us and tell us exactly what you need.
Boca Raton Junk Removal and Trash Haulers can be your main, full service and all-in-one company for all your waste disposal and waste management needs. Call us now – we'll send you a free estimate – to whatever the containers or the services you need!
We'll be the best and most effective waste disposal and waste management company to ever help you with whatever you need!
Here is a list of our services you can get at Boca Raton Junk Removal and Trash Haulers:
---
Boca Raton Junk Removal and Trash Haulers is the top company in Palm Beach that offers the best residential and commercial junk removal services. Here's our additional services:
---