Quick Fence Removals & Junk Services in Boca Raton, FL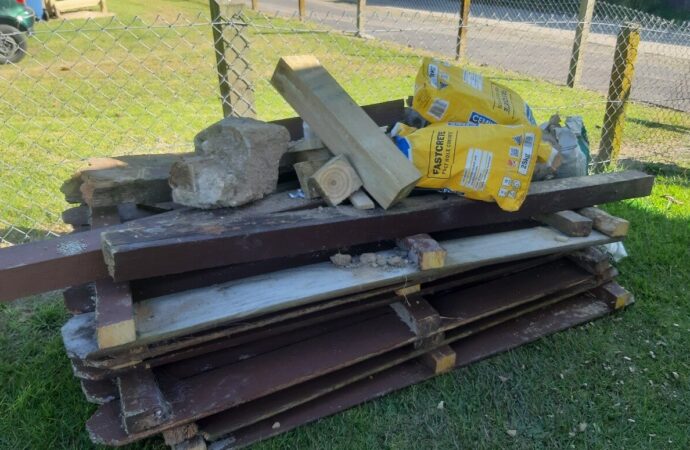 There are many reasons for people to actually want to remove a fence. The first is probably because it looks ugly and all damaged, and it is time for a chance. Second, maybe it is time to bring a new one, and it needs to be removed regardless of being damaged or not. The usual third and final option is because you have more plans for the space instead of a fence. Our team at Boca Raton Junk Removal and Trash Haulers is always here to support you with fence removals regardless of the reason you have. We will make sure to have everything removed, disposed of, and even recycled when possible just for you.
You may not only want to get rid of your fence for aesthetic reasons but also because it poses safety risks. If your fence isn't made from wood, it can cause problems and affect the value of your property. We can help you with this so you don't have any hassle, and work around how to prevent any accidents due to the damage of the feature and how it is filling your yard or space with junk and different types of waste.
In Boca Raton, unpredicted weather can cause fences to become damaged, and it is quite a common occurrence in later years. For instance, a cedar fence that was originally meant to be private can quickly turn into a nuisance and cause more problems than it solves, while a wood one or just your regular fence can end up being ugly and a hassle due to the damage it received.
Regular rain can cause wire fencing, once strong, to rust or get damaged. We are here to help, no matter what type of fence you have, so don't worry about it, we can remove everything and clean out the entire space without problems.
Why Your Fence Cannot Be Removed Easily
Many people believe that they are capable of removing fences on their own. Many fences have a cement foundation. Do you have the necessary equipment to remove such material and parts? Or, did you know it takes a lot of work to just collect everything and get rid of the junk and waste?
To remove a fence or to pull the pieces together properly, you will need to take out the concrete foundation. This will ensure that the soil and space are not damaged. Next, think about where and how you'll dispose of the pieces, and make sure you are pulling all the pieces correctly.
We are happy to give you a detailed estimate based on all the help you need. We have the lowest fence removal prices in the region. We offer fair and affordable prices that include all the removals and cleanouts you require, so you won't have to struggle with this entire process on your own.
We provide fence cleaning services that include concrete and pole removal, as well as the disposal of all debris. You can remove the fence section and have us work around all the extensions regardless of the size or length of the fence.
Call us now to get a free estimate. It will be customized to meet your needs and exactly what you want.
Here is a list of our services you can get at Boca Raton Junk Removal and Trash Haulers:
---
Boca Raton Junk Removal and Trash Haulers is the top company in Palm Beach that offers the best residential and commercial junk removal services. Here's our additional services:
---