Quick Household Trash Junk Removal Services in Boca Raton, Florida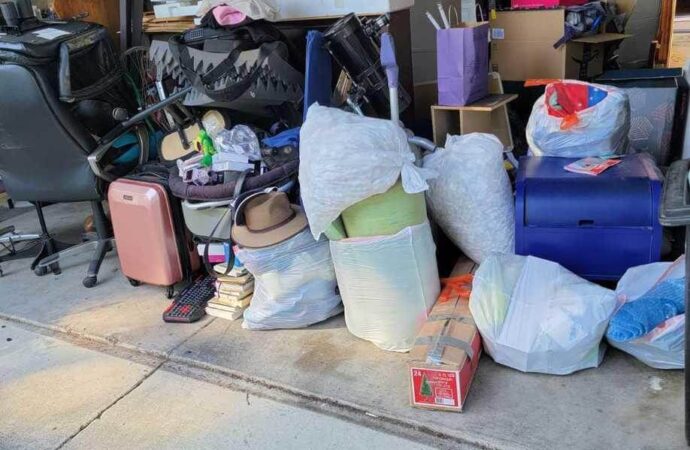 Are you having trouble getting rid of too much junk from your garbage bins or other spaces to the point of not knowing what to do with the household trash? Boca Raton Junk Removal and Trash Haulers can help you with your household trash junk removal services and more. If you choose, we will deliver a dumpster to your home and take it away when you are done. Our team can also take care of your trash, haul it away, and dispose of everything since we can take care of every step and make sure you're all done in no time. We can also serve different properties at once and handle all the household waste in one go or several recurring visits.
Our residential services can save you time and money and make sure that your items get to the best recycling centers or transition centers. This will ensure that you don't pollute the environment and instead focus on what can be moved the junk and keep everything green.
It can be difficult to get rid of a lot of junk or take care of the trash that municipal services don't pick up as often. This is especially true if you have large items to remove or if your weekly garbage collection day isn't enough for what you need to dispose of.
These household waste items are not generally accepted by many municipal services in the region. We take care of your garbage once you hire our services. We can handle trash from any number of households and can dispose of items such as yard waste, old clothes, furniture, appliances, computers, electronics, and more.
You Can Ask Us for a Dumpster for Your Trash
If you do not need us to help you with the removal, or if there is a lot of trash you need to pick up each day, we can rent a dumpster for you, and you can use it at your convenience. 
Once your container arrives, here are some ways you can dispose of the junk by loading it with all trash:
Use the loading doors to load the largest and most bulky items in the dumpster. To ensure that the dumpster is evenly weighed, spread your garbage around.

Place small items or bagged trash on the sides of the dumpster.

A wheelbarrow is a good tool for collecting trash. You can push it through the loading doors to the bin and then throw it out.

After you have finished with your trash, call us, and we'll pick up the dumpster. This will allow you to finally get rid of all the junk that has become a nuisance in your home, so you don't have to worry about where the trash is going.
It's easy to find the right solution for your household garbage. Call us today to discuss your needs. We will help you choose the right container size for your project, and we can also show you where to put it at home.
Our team at Boca Raton Junk Removal and Trash Haulers is a leader in the industry. We proudly offer over 21 additional services and are committed to the proper disposal and recycling of household trash.
Our team will come to your home and give you a free estimate, so feel free to contact us anytime for it.
Here is a list of our services you can get at Boca Raton Junk Removal and Trash Haulers:
---
Boca Raton Junk Removal and Trash Haulers is the top company in Palm Beach that offers the best residential and commercial junk removal services. Here's our additional services:
---