Quick Office Clean Outs & Services in Boca Raton, FL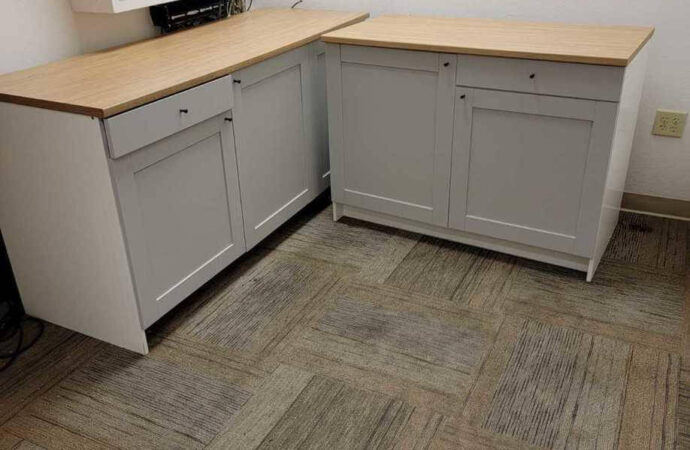 Our reliable and professional team at Boca Raton Junk Removal and Trash Haulers will quickly load any old appliances or office furniture and then safely transport it away so that everything can be recycled, disposed of, or donated since we will take care of all the clean out in your space and make sure you're completely covered in this process that most companies don't want to take on. 
You will have a clean office with no junk, waste, or unwanted items that you can sell or use. Our company is the best choice for office clean outs since we worry about every detail, and besides the junk, we help you dispose of, we organize and sort the rest that will stay in your space.
We will quickly remove all junk. Our commitment to proper recycling is the best part of working with the team, and you can rest assured we will have everything covered without issues.
All office furniture is recycled when we clear out an office space, and we can either do this by moving the items to recycling centers or donating them to the best charities based on their condition and if they can still be used. 
We are proud to say that over 80% of the junk we take out isn't going into landfills. It should actually be 100% since we don't take furniture or junk to landfills. We instead recycle them or move all items to the most suitable transition centers as well.
Rely on us for the process, and rest assured we will worry about each step.
What Can We Do for You?
Our company provides a professional service to remove all non-hazardous material from your office. After you have accumulated a lot of junk, we will clean your office or just help you with the regular clean out.
We provide top-quality services for the entire city and make sure that whatever reason you have for the clean out, we are right there helping you with everything in no time.
Many commercial customers request that we take items like office debris, old equipment, appliances, some electronics, and more.
Now the question is, how can you get your team to cooperate with you in cleaning up and providing this service? It is easy to clean up an office with us since it only takes a call or email, or you can always fill out our contact form.
You can have work done the same day or schedule an appointment that fits your busy schedule. Your office doesn't have to be closed. You can have your office cleaned out based on how much junk you have or the difficulty of cleaning it, and we will do our best to avoid being an annoyance during your business hours.
You can either call our friendly staff to schedule an appointment or go online. We will arrive on time to take away any junk or other items. We will clear your office of any junk or paper so that it is ready for you to move in a new employee or yourself.
Are you planning to remodel your office? Do you have any other ideas? Get in touch with us to discuss your needs, and we will be more than happy to support you through this entire process regardless of the reason leading you to this clean out.
Here is a list of our services you can get at Boca Raton Junk Removal and Trash Haulers:
---
Boca Raton Junk Removal and Trash Haulers is the top company in Palm Beach that offers the best residential and commercial junk removal services. Here's our additional services:
---