Get a FREE Quote for Boca Raton Junk Removal Services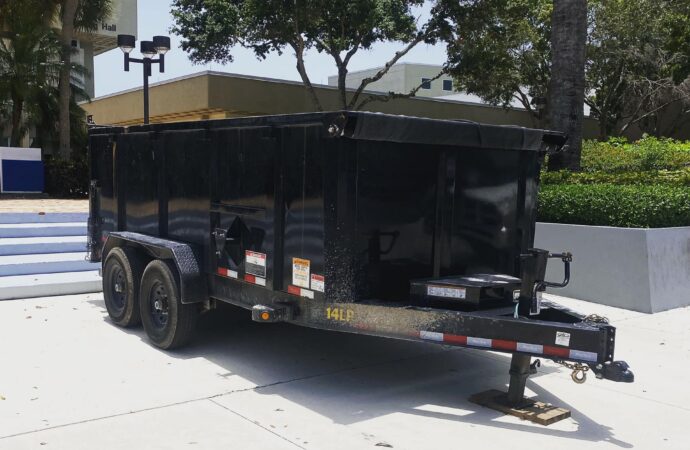 When looking for reliable and experienced loaders and junk removal professionals, our team at Boca Raton Junk Removal and Trash Haulers can help you with all of your junk removal needs and guarantee all the support and attention you need due to our over 25 years of experience in the field. 
We also offer space and property cleanouts. In addition to removing junk, we will organize and clean as necessary and make sure everything is organized and sorted out. We understand how difficult it can be for people to deal with junk or the specific items that they keep storing or cluttering up their spaces. We want to solve most problems for you and ensure you don't have to lift a finger in this entire process- This is why we offer full support for heavy lifting, loading trucks and dumpsters, and moving items to locations that properly dispose of them or recycle them, which we usually own so we can guarantee the best experience.
No matter if you're a homeowner, property manager, commercial, or business owner, our team will work hard to meet all of your junk and trash needs.
We offer recurring and one-time services depending upon how much junk you have, how we handle it, or if you need some pickups based on the way you work with this kind of junk and if you have ongoing projects that need the recurring service.
It's not just about moving junk. But it's also about where you put it and how to ensure it doesn't pollute the environment. 
We don't rely on landfills to solve our problems. This would only lead to more pollution, and we only support green ideas and methods here, and we make sure that you continue to help the planet.
Our team cares deeply about the environment and is willing to do whatever we can to help. We will support you throughout the process and make sure you are taken care of while we still worry about the recycling and proper disposal part.
We are available to assist you with any questions or concerns regarding specific items or waste. Please call us or email us, or use our contact form to ask all your questions.
Boca Raton Junk Removal and Trash Haulers is here to assist you with any of your trash removal needs. We want to make sure you stop struggling with basic removal or with more elaborated ones like construction debris or maybe appliances.
Why We Are Worth It
After visiting your home or business, we will assess the scope of the work required, take into account your budget and then give you an estimate. So that we can provide you with a quote, we will ask you if you would prefer a recurring or one-time service.
To discuss your requirements and wishes, please contact us by phone, email, and/or using our contact form. We will make sure you get the best solution and support.
We will work with you to remove as well as clean up your property based on what service you request.
We focus on your needs and always do our best to ensure the best disposal in the city. Contact us today and access top services in the area.
Here is a list of our services you can get at Boca Raton Junk Removal and Trash Haulers:
---
Boca Raton Junk Removal and Trash Haulers is the top company in Palm Beach that offers the best residential and commercial junk removal services. Here's our additional services:
---