Quick Residential Dumpster Rental Services Near Me in Boca Raton, FL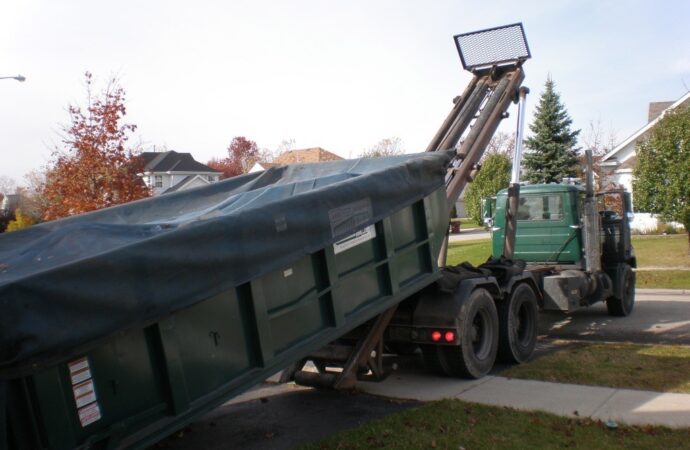 Are you looking for residential dumpster rental services near me that are affordable but high quality? Do you need a trusty and efficient service when it comes to taking care of your waste? Here in Boca Raton Junk Removal and Trash Haulers, you won't have to choose between picking an expensive or a good-quality dumpster – we can offer affordable commercial and residential dumpster rental services that are high standard!
Who We Are
---
All across the state of Florida, we have been deemed as the best and the most reliable roll-off dumpster rental service. With a mission to provide an excellent quality customer experience and reliable waste disposal, you won't be wrong in choosing us to handle your waste.
How The Service Works?
---
If this is your first time renting a roll-off dumpster, you'll love how our process flows. When you need to dispose of or to have your garbage, trash, or junk hauled, all you have to do is call us and schedule when you want the dumpster to be dropped off on your property.
Within the 2-hour window you have scheduled, our team of highly-dedicated, well-experienced, and extremely polite and friendly collectors and servicemen will be contacting you a few minutes before they arrive.
They'll even help you load up the dumpster – you don't have to think of anything else; just call us and we got it! Our guys will even sweep and sanitize the spot where you had your junk placed to keep it from accumulating bacteria, germs, and dust!
Other Services
---
Although we are most known for our dumpster rental services, we offer other services too including Junk and Trash Hauling and Removal, House and Office Sanitation, Rubbish and Debris Hauling and Removal, and many more!
With us here in Boca Raton Junk Removal and Trash Haulers, you can be worry-free with your trash and your garbage – leave it to us and we promise to deliver a safe and carefully-done waste management service.
Here is a list of our services you can get at Boca Raton Junk Removal and Trash Haulers:
---
Boca Raton Junk Removal and Trash Haulers is the top company in Palm Beach that offers the best residential and commercial junk removal services. Here's our additional services:
---