Quick Hoarders Junk Removal Services in Boca Raton, FL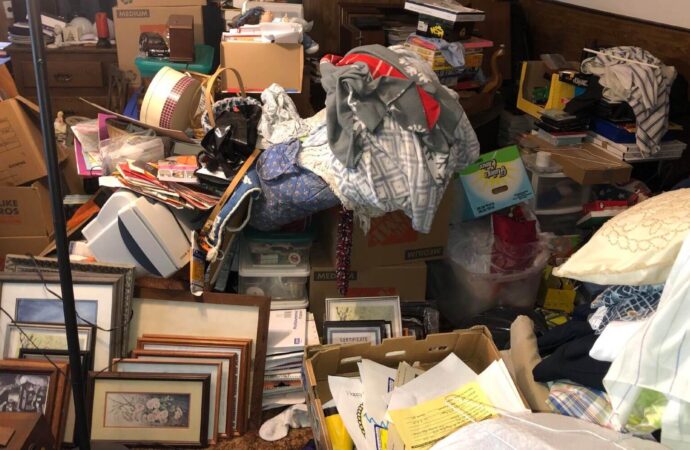 Everyone loves to clutter up their homes at some point, including those who don't even notice they are doing it. It can be overwhelming, so junk removal may be necessary after you've noticed how many items have taken over your home or your entire space, but the question and problem in all this are: How can you deal with all the junk you need to remove if you decide to tackle a hoarders junk removal? Our team at Boca Raton Junk Removal and Trash Haulers will help you get rid of all your junk and dispose of it properly thanks to our junk removal service for hoarders and how we can support you in every step.
Although we all know that Americans tend to buy more and consume more products over time, this is not the main reason for hoarding so many items. It is more about the value of most items and how they need to work with some items or how everything just keeps piling up.
It is important to remember that not all items are essential. Clear out all clutter, make space, and be open about your needs, so you don't have to be buried in everything you have bought over the years.
You don't need to throw away everything, either. In fact, before throwing out junk, it is important to do a lot of unpacking and sorting. We are often called upon because it is difficult to decide what should be kept and what should be thrown away, and we can help you split different piles so you can have everything handled in no time.
Once you have determined what items need to go, it is crucial to decide what can be given, donated or left for the junk haulers—aka, us.
This isn't something everyone can do, regardless of how mentally and emotionally healthy they may be. Some people are unable to let go of certain possessions entirely, and we want to make sure you can tackle this process. We understand this and recommend that you invest time and work with our team.
How to Get Rid of All the Junk with Us
Our team at Boca Raton Junk Removal and Trash Haulers offers a safe and affordable way for hoarders of junk to be rid of their stuff and make sure they work around what they actually need.
We provide junk removal services that are both fast and environmentally friendly. We recycle or donate 70% of all the junk that we collect. All junk, including clothing and appliances, will be removed from your home.
We are proud to partner with homeowners and other people in junk removal. So, rest assured that we will do everything right.
We can help you eliminate junk that you have been keeping and make sure everything is cleaned up.
In minutes, we can be in your home! Contact us now. Our crews are insured and highly trained, so they can be there for you no matter when you need them.
Every scrap material that we can is recycled by our team. This is just one of the many benefits you get from hiring us. This is a testament to our commitment to eco-friendly junk removal.
All estimates are free and customized based on the amount of junk or other items that we will remove during our junk removal service for hoarders.
You can rest assured that the estimate we provide before the project or service begins is free of charge and has no obligations.
Here is a list of our services you can get at Boca Raton Junk Removal and Trash Haulers:
---
Boca Raton Junk Removal and Trash Haulers is the top company in Palm Beach that offers the best residential and commercial junk removal services. Here's our additional services:
---