Quick Furniture Junk Removal Services in Boca Raton, FL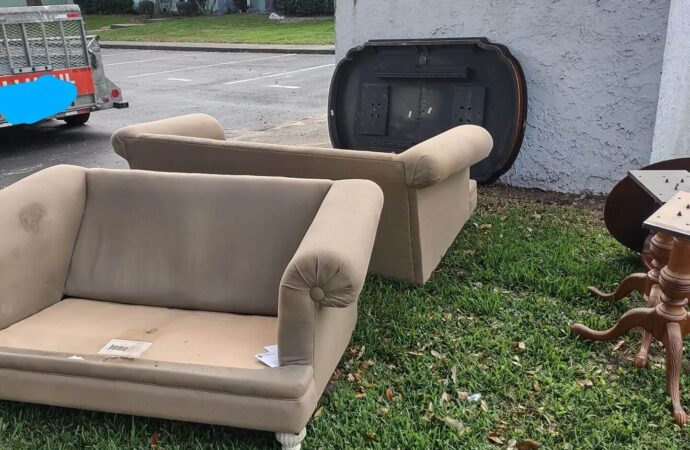 It doesn't matter what you think; getting rid of furniture can be difficult and a real challenge, considering how you need to dispose of the items and move them to the right transition or recycling centers. They can be either damaged or new pieces, but it is something you don't want to do alone if it involves all the lifting. It can actually be one of the most challenging tasks in junk removal because you need to lift it and then move it to the proper place. It is common to need several people to help and a company that knows all about disposal. Boca Raton Junk Removal and Trash Haulers will help you with your furniture junk removal needs. We'll also make sure that it goes to new hands via donations, or to a recycling center help with all the furniture removal and disposal.
We are available to assist you with junk removal and make sure that your furniture is properly disposed of. We will collect your furniture and load it onto one of our trucks. Then, we will transport it to one of the many recycling centers or charity centers we own or have partnered with.
The question is: how much will all this service cost you?
The number of items to be moved, how much space they take up, and their size will all affect the cost of furniture removal. Without all the details, we cannot give an estimate or make recommendations for a simple move since an average is often off, as it depends on the amount of work the entire removal takes as well.
We are happy to provide a free quote without any obligation and will gladly give you a quote tailored to your requirements, so don't be scared to request more information and have our team come over for the quote.
We are committed to disposing of your unwanted items and all furniture responsibly and in an environmentally-friendly manner, so there is nothing for you to worry about.
Furniture Removal Without Leaving Behind Issues
The location and the ability of municipal services to dispose of your junk, including furniture, will affect how you dispose of it. While some cities allow furniture pickup, others have restrictions.
Our team can save you all the trouble if you call us immediately. Our team will ensure that all your needs are met without costing you a fortune.
We are here to assist you in this process. There are many choices when it comes to picking up furniture or how to dispose of it. Keep this in mind, and we will take care of the rest.
To find out if your local government offers free pickup of large items, check with them. The regulations may vary depending on the location of your home or the furniture that you wish to dispose of.

For proper disposal, you can take the furniture to a recycling facility.

Donate the items to a local charity. You may be able to get the items picked up by someone else, but you still have to bring them home.
We can help you move all your furniture quickly and easily. We take care of all the work so you can focus on what we can do to recycle, donate and find other disposals that are better for our environment.
Contact Boca Raton Junk Removal and Trash Haulers today for more information and details.
Here is a list of our services you can get at Boca Raton Junk Removal and Trash Haulers:
---
Boca Raton Junk Removal and Trash Haulers is the top company in Palm Beach that offers the best residential and commercial junk removal services. Here's our additional services:
---