Quick & Affordable Demolition Waste Services in Boca Raton, FL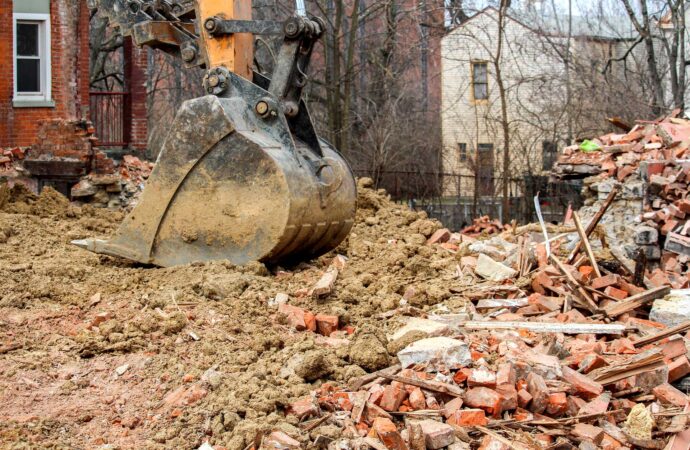 We at Boca Raton Junk Removal and Trash Haulers can provide robust and exceptional construction, renovation, and demolition waste removal and disposal services that are carefully thought of and well-executed.
Our company is known to be one of the few who started strong in the industry that is still operating today. With whatever construction project you have, you can count on us and our team of highly qualified construction experts, junk collectors, and servicemen who are insured and equipped with the experience and the relevant and high-grade tools and equipment we need.
We're Different
---
With our flexible and versatile set of performance and services, you'll never ask for anything else. All the services we perform are completed in the best, safest, and most efficient ways possible – our guys are trained and educated to help you clean out space, too.
Apart from demolition waste disposal and management, we're also equipped with the knowledge of performing a variety of services including trash and junk hauling, bulk trash disposal, trash out services, home and office clean-outs, property cleanup, and many more!
Why Choose Us?
---
Many commercial and residential clients love working with us because of the White Glove Treatment we give all our clients. With the robust experience and the necessary equipment we utilize, you'll never doubt a single thing we do and perform.
Our team of technical and well-experienced personnel is always going to be by your side, every step of the way.
At Boca Raton Junk Removal and Trash Haulers, expect to receive world-class quality junk disposal and waste management services at a price you can definitely afford! Talk to us; tell us what the problem is and our team of customer representatives will deploy the best, the most professional, and the most reliable servicemen at your location in an instant!
Experience safe and well-thought demolition waste removal and hauling services with us! Call us now!
Here is a list of our services you can get at Boca Raton Junk Removal and Trash Haulers:
---
Boca Raton Junk Removal and Trash Haulers is the top company in Palm Beach that offers the best residential and commercial junk removal services. Here's our additional services:
---