Quick Construction Debris Cleanups in Boca Raton, FL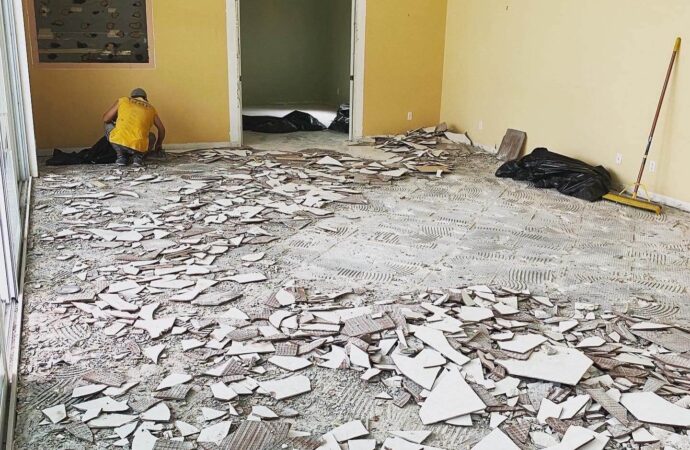 Contractors often notice that the hardest part of providing construction services is construction debris cleanups. And dealing with the entire process of removing the waste and all the materials that were used and didn't need to stay in the worksite anymore. This is labor-intensive and costly. It can also slow down the project if you have to clean up the mess or remove it for another team or work around just how each step should be handled. 
The time involved only makes matters worse. Boca Raton Junk Removal and Trash Haulers might be the best choice for your cleanup needs and to ensure all the conduction debris is properly removed. We are available to assist you throughout the process, no matter how often you need us.
We know how everything works, and part of the process is how you will need to transport construction debris and other trash. If you choose to do this yourself, you will be responsible for fuel costs, higher mileage, and other fees, and we want to make sure you get everything done without actually having to spend an entire fortune.
Construction debris is a daily reality, especially for contractors. This includes removing construction debris from the site and finding a place to dispose of it. We want to let you know that we are available to assist you.
Small residential projects may allow cleanup and disposal to be postponed until the end. Larger projects may take weeks, if not months, to complete and will require regular cleanup and disposal.
A lack of planning is another problem that renders disposal difficult for contractors, but we're here to take on the task and plan the process for you.
It is a necessary chore but not something anyone would enjoy doing. It is often done in a haphazard manner and not completed until it is absolutely required. Safety can be endangered by debris, trash, or other litter found on construction sites.
You can simplify the process and make it more efficient by calling our team and taking proactive steps.
How To Optimize Construction Debris Removal
A well-organized process can reduce construction debris and make cleanup easier. This is what we strive for.
These are two simple strategies to optimize, and we'll help you keep track of the whole process:
We use debris containers.
Most companies in this field often overlook the importance of bins and dumpsters for holding waste and materials. We will take the containers to separate the recyclables from the hazardous ones, and then we'll bring them to the designated space to dispose of the trash, so rest assured we take care of this.
We offer weekly or recurring cleanings.
A plan and a schedule during construction will make it cost-effective to get rid of all debris. It's easier to have the same crew responsible at certain times for cleanups.
Contact Our Team to Clean Up
Our company, Boca Raton Junk Removal and Trash Haulers offers a safe, efficient, and environmentally-friendly disposal service that takes away the hassle of the disposal and transportation of construction debris after you finish the project. All construction debris will be removed from the project's path by our hauling professionals.
We are experts in the removal of all items that are not dangerous. We'll be there in no time. Get a free quote by calling us today.
Here is a list of our services you can get at Boca Raton Junk Removal and Trash Haulers:
---
Boca Raton Junk Removal and Trash Haulers is the top company in Palm Beach that offers the best residential and commercial junk removal services. Here's our additional services:
---