Quick Trash, Waste, & Junk Hauling Services in Boca Raton, FL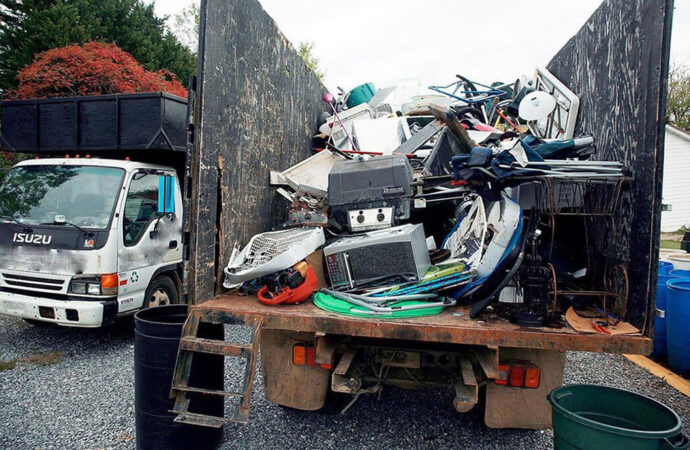 Most home and business owners find waste management and waste disposal challenge. Other than the fact that it requires heavy maintenance and keen attention to detail, it's a hassle even if you just think about it.
A majority of junk hauling service companies just do their jobs for the money – with us in Boca Raton Junk Removal and Trash Haulers, we can guarantee a better and healthier service to ensure that your property is kept in its best condition.
Why Choose Us?
---
We employ a dozen of teams ready to handle any type of service you require. Our friendly, professional, and highly-dedicated servicemen and waste/junk collectors are ready to collect even the most complicated of your junk.
The things we collect include the following:
Used Old Furniture

Rugs and Carpets

Bathroom Supplies and Appliances

Kitchenware and Kitchen Appliances

Home and Office Supplies and Equipment

Electronics (E Waste)

Rubbish, Raw Materials, and Construction Debris
Our mission is to keep all of our clients' properties clean and free from any type of danger that can harm the people around them. Using equipment and technologies we've heavily invested in for the past couple of decades, you can be sure that our performance would single-handedly beat every other company in the region.
Not just that, you'll definitely enjoy working with our trusty and reliable servicemen. They're trained to sanitize and clean your property as needed – you don't have to ask for that anymore, it's part of what you pay for!
In managing your waste, you can put your full trust in us here in Boca Raton Junk Removal and Trash Haulers. Whatever junk, trash, or garbage you want disposed of, we'll haul it and we'll dispose of it for you.
Experience world-class quality waste disposal and waste management services on a budget. Call us now and we'll give you a free estimate of all the services you need and require – the best about that is we don't charge ridiculous fees!
Here is a list of our services you can get at Boca Raton Junk Removal and Trash Haulers:
---
Boca Raton Junk Removal and Trash Haulers is the top company in Palm Beach that offers the best residential and commercial junk removal services. Here's our additional services:
---